Bedtime is supposed to be a happy, loving experience for children as they slip into cozy pajamas and listen to stories read to them. However, unfortunately, for some disadvantaged children there is no such routine. Nighttime can often mean a hard end to an equally hard day. Also, for many parents who are too busy or too stressed at the end of their work day, letting children fall asleep to technology is becoming the norm. Reading helps build children's vocabulary and increases their imagination. A good cuddle and a story can help calm them down and reduce their stress levels.

WHAT: Join us as we throw a pajama party for children in temporary housing! We will be collecting gently used and new children's books, and are encouraging everyone to wear their PJs. We will be reading to the children, while serving hot cocoa and enjoying cookies. We will also be providing each child with a new pair of pajamas. If you are interested in sponsoring a child and providing them with a new pair of PJs, please email your Chapter Relationship Manager, Shannon Baker for more details. (shannon@becauseisaidiwould.com)

WHEN: Sunday, February 18, 2018 from 1pm- 3pm
*Please arrive at 12:45pm for sign-in/registration
From 1- 2pm: We will be organizing the PJs and gift bags (by age range) as well as setting up a cozy reading area.
From 2- 3pm: The kids and parents from the shelter will arrive! We will socialize, read to them and distribute PJs and goodies.

WHERE: Family Promise of Greater Cleveland
3470 East 152nd Street Cleveland, OH
(Downstairs in their event room)

WHO: Volunteers of all ages! (If under the age of 18, you must be accompanied by an adult.) We need a maximum of 25 volunteers, and this event is kid friendly. Feel free to wear your pajamas!

DON'T FORGET: *Please enter their parking lot off East 150th Street. Family Promise is in the large, two story brick building. There is a call phone if need be.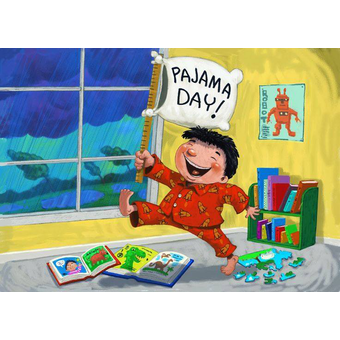 Family Promise of Greater Cleveland-