No matter how old you are, who doesn't love playing games and getting manicures? Even as a child, we are taught the importance of socialization. This doesn't change as we age, yet too many senior citizens end up feeling alone. The Cleveland Chapter wants to lift the moods and spirits of local seniors!
WHAT: Join us at Rockport Senior Living as we interact with the senior residents through playing cards and board games! Or, let us pamper you and paint your nails. The psychological importance of nursing home activities is therapeutic; engaging in something fun can energize residents, and even help with depression.
WHEN: September 23rd, 2017 from 2 PM- 4 PM
WHERE: Rockport Senior Living
(in the Elder Day Center Room)
20375 Center Ridge Rd.
Rocky River, OH 44116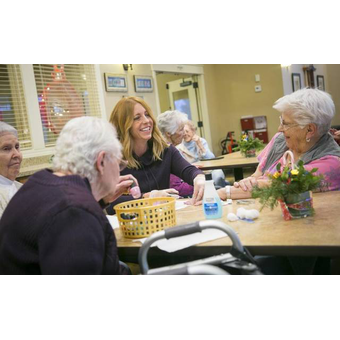 Rockport Senior Living- 20375 Center Ridge Rd. Rocky River, OH 44116