WHAT: In the matter of only 3 hours, you can learn life saving skills and become CPR certified! CPR is a combination of mouth-to-mouth resuscitation and chest compressions, or chest compressions only. Both can restore circulation of oxygen-rich blood to the brain.

Rich Mecklenburg from the North Olmsted Fire Department, will be conducting the training. (He is certified through University Hospital EMS Training & Disaster Preparedness Institute.)

WHERE: Magnificat High School (in the LGI Room)
20770 Hilliard Blvd, Rocky River, OH 44116

WHEN: Wednesday, June 21st from 6PM- 9PM

WHO: YOU! Maximum of 25 volunteers for this training session (Must be 18 years of age or older)

DON'T FORGET: *Space is limited. *All necessary supplies will be provided as well as snacks and water.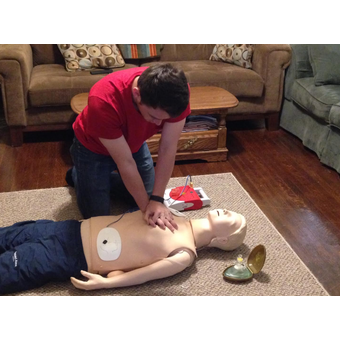 Magnificat High School (LGI Room) 20770 Hilliard Blvd., Rocky River, Ohio 44116