Imagine if there was a "grocery store" for families in need to pick up a free, nutritious, low budget dinner in a basket? Look no further because the Cleveland Chapter is creating one!!

WHAT: In Cuyahoga County, more than 18% of the population lives in hunger. The Hunger Network on Greater Cleveland has declared 150,000 people live in poverty, attesting to the outcome of an astonishing 1 out of 5 Clevelanders face hunger.
Join us at the Michael Zone Recreation Center under the Zone Pavilion, as we create a free "store" where impoverished families can come pick up their dinner to-go! They will have several different options to choose as their meal, for instance, a "Taste of Italy." Our volunteers will help hand out the items, provide easy recipes on a budget, and pack up their free dinner in a basket to take home, prepare and enjoy!

WHEN: Saturday, July 22nd, 2017 from 3:00 PM- 5:00 PM

WHERE: Michael Zone Recreation Center (Zone Pavilion)
6301 Lorain Ave, Cleveland, OH 44102

THINGS TO REMEMBER: *Please bring a canned vegatable or fruit to this event. Or if you'd like to bring it to July 11th's Chapter Meetup, please give to Shannnon Baker, as she will be collecting. *There will be no actual cooking being done on premise. All items will be still be in their packaging for people to take home and cook themselves.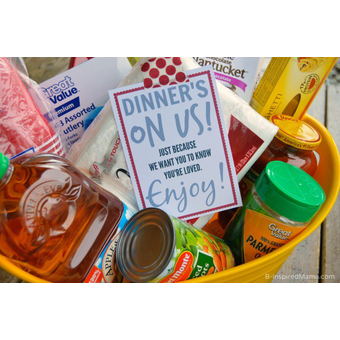 Michael Zone Recreation Center (Zone Pavilon) 6301 Lorain Ave, Cleveland, OH 44102