Pajama Party for Children in Need
On February 18th, twenty volunteers gathered at Family Promise of Greater Cleveland to throw a Pajama Party for children in temporary housing. Bedtime is supposed to be a happy, loving experience for children as they slip into cozy pajamas and listen to stories read to them. However, unfortunately, for some disadvantaged children there is no such routine. Nighttime can often mean a hard end to an equally hard day. Also, for many parents who are too busy or too stressed at the end of their work day, letting children fall asleep to technology is becoming the norm. Reading helps build children's vocabulary and increases their imagination. A good cuddle and a story can help calm them down and reduce their stress levels. So, we created cozy reading nooks with blankets where the children were read to, while they enjoyed hot chocolate and heart cookies. (generously donated by Heinen's in Rocky River) Thirty-five kids received a brand new pair of PJs, a book, and each family left with a gift bag which included pacifiers, sippy cups, candy and Promise Cards. Thanks to all our volunteers who brought such joy to these families in need!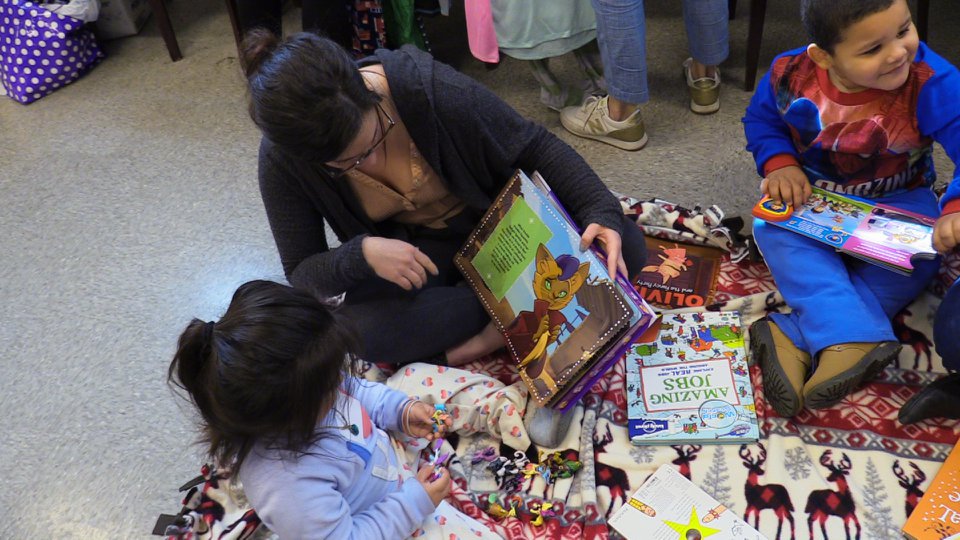 Save a Life: Donation Sorting at MedWish
​This past Saturday, twelve of our volunteers met downtown at MedWish International to sort medical supplies. They counted and weighed countless items such as catheters, syringes, throat swabs, tubes, and walking casts. These will all be shipped internationally to help those in need. Thank you for all your help and acts of kindness!​
MedWish International is a nonprofit organization committed to the recovery and recycling of donated medical supplies that area healthcare providers must discard. These life-saving supplies are made available to those providing medical care in developing countries throughout the world.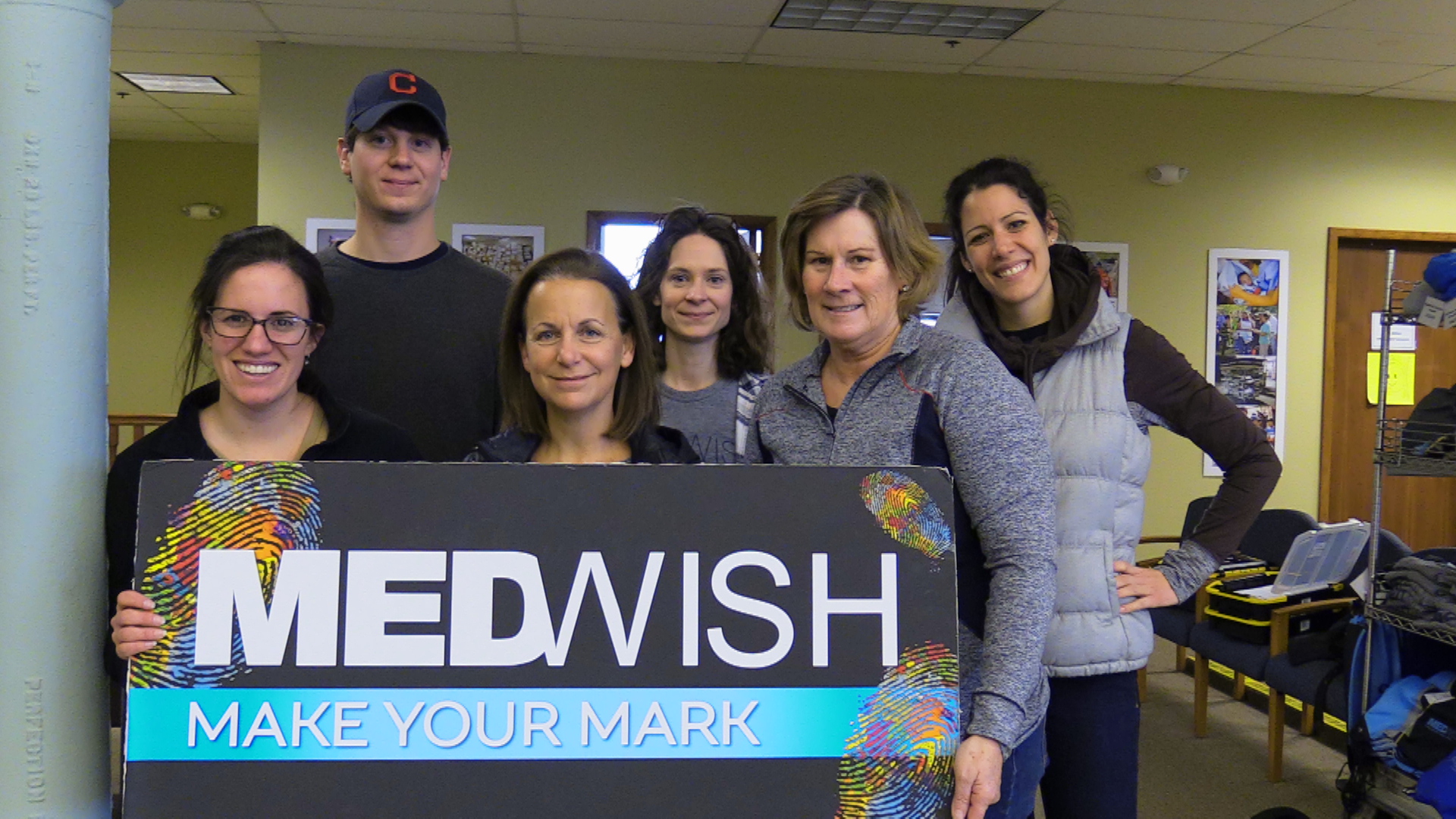 Serving those Who Served our Country: Bingo Brunch
Fourteen volunteers came together on November 18th to serve brunch to almost fifty veterans staying at the Louis Stokes VA Hospital. They were able to serve these veterans a delicious brunch potluck meal while they enjoyed playing a game of BINGO. A special thank you to the veterans who served our country; it was truly an honor to spend the afternoon with them and show our appreciation.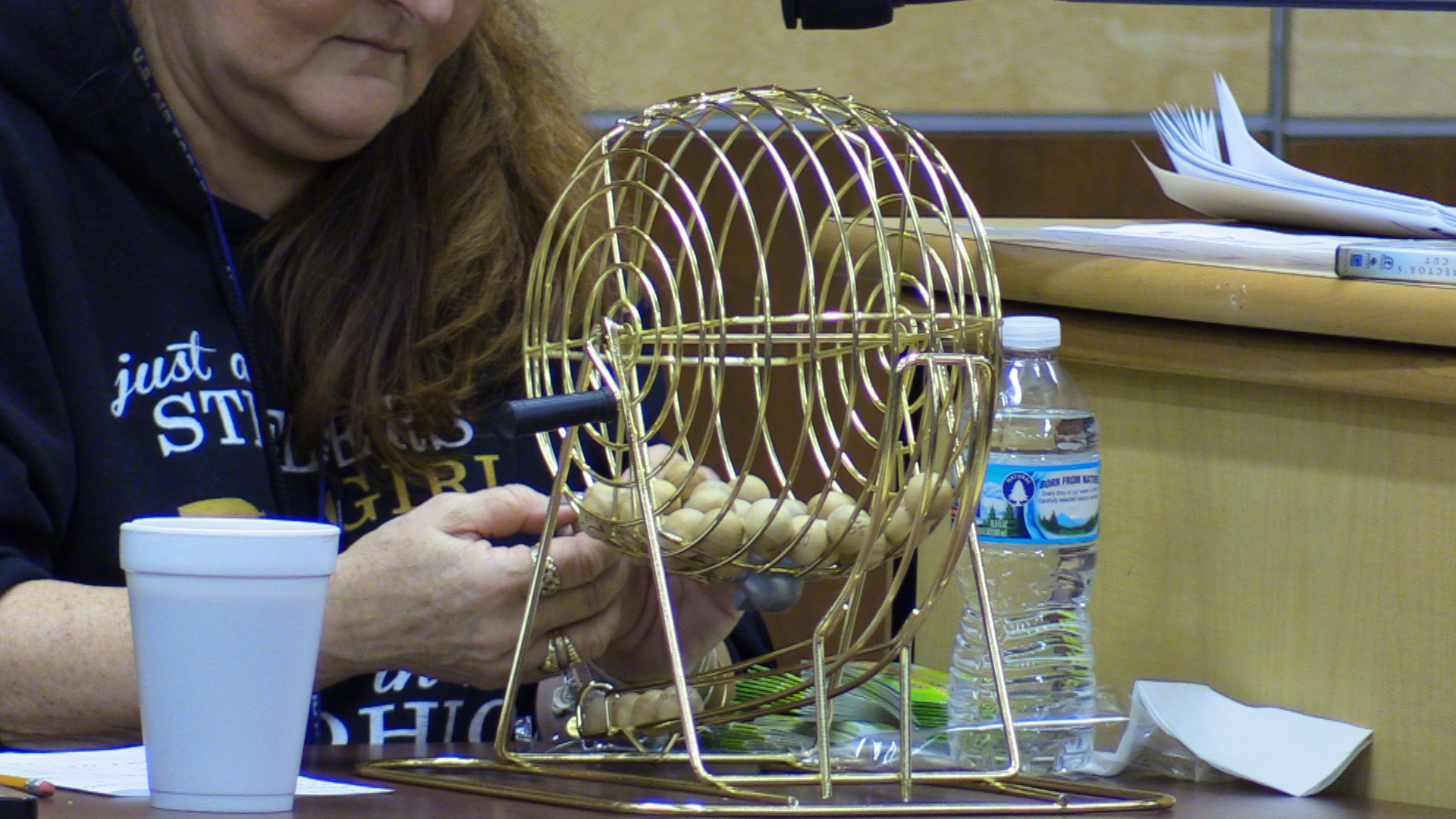 Food for Thought
More than two million individuals in Ohio are unsure of where their next meal will come from. Throughout Northeast Ohio, one in six people is food insecure – meaning they do not have reliable access to sufficient quantities of food. In fact, Cuyahoga County had the highest number of food insecure residents in the state of Ohio in 2015.
On October 21st, a group of our passionate volunteers visited the Greater Cleveland Foodbank to help fight hunger. They helped sort and repack nonperishable food that is later distributed to local food pantries, soup kitchens, and shelters.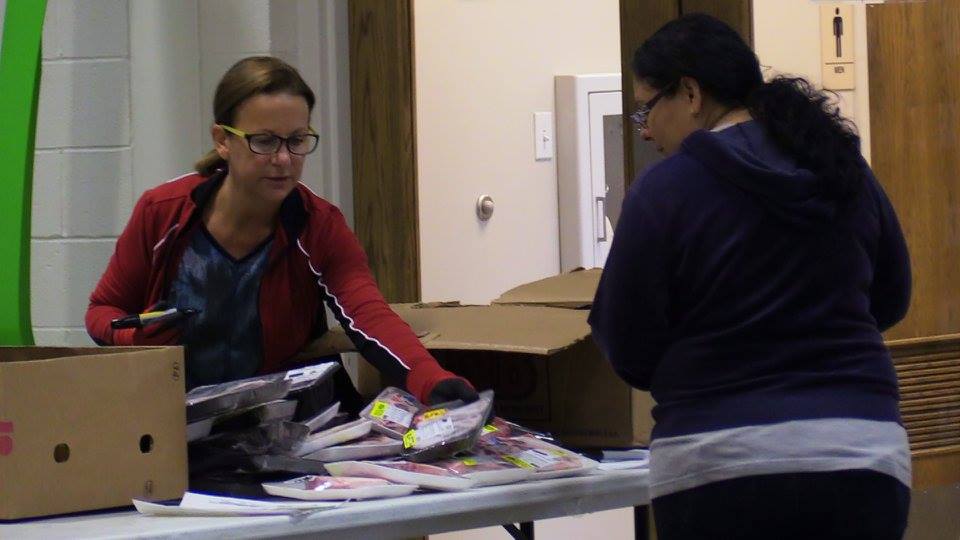 Paint & Play 
The Cleveland Chapter wanted to help lift the moods and spirits of local seniors, so volunteers gathered at Rockport Senior Living on September 23rd. They interacted with senior residents by playing cards, board games, and painting nails. The psychological importance of activities such as these are therapeutic, and can even help with depression. Residents had fun and seemed happy and re-energized. There was much socialization and laughter!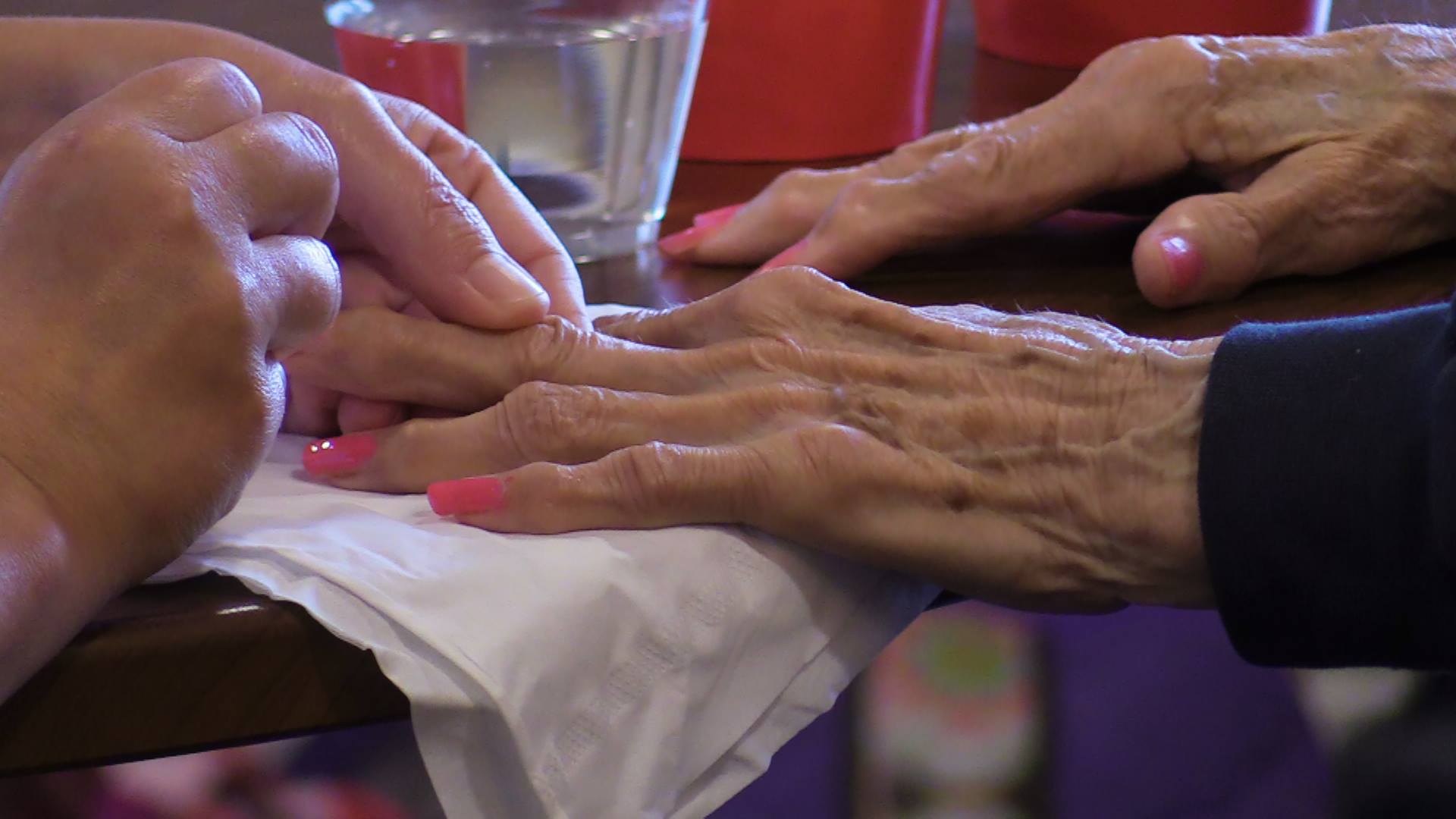 Have a Heart: Save a life 
Did you know that effective bystander CPR provided immediately after sudden cardiac arrest can double or triple a victim's chance of survival? Unfortunately, so few people are equipped to perform CPR that only 32% of victims receive the immediate CPR needed until first responders arrive to help. So on June 21st we took our Cleveland Chapter and gave them quite the training session! For our June Unified Promise almost 20 volunteers gathered to learn this life-saving skill. They sat through a 3-hour video based and hands-on training, which included CPR for adults and children, AED (Automated External Defibrillators) use, drug overdose, and Heimlich for adults, children and even infants. 
The instructors provided a very educating and entertaining experience, and by the end of the session all of our volunteers left certified to preform CPR, and confident in their newfound ability to be a first responder to someone in need.
 A big thank you is in order to the instructors, Ken Hehnen and Rich Mecklenburg.  Ken is from University Hospital's EMS Training & Disaster Preparedness Institute, and Rich Mecklenburg is an EMT-P fire fighter in North Olmsted.  We are so grateful for their time, expertise and the confidence that they gave our volunteers.
This is a Unified Promise our volunteers won't soon forget!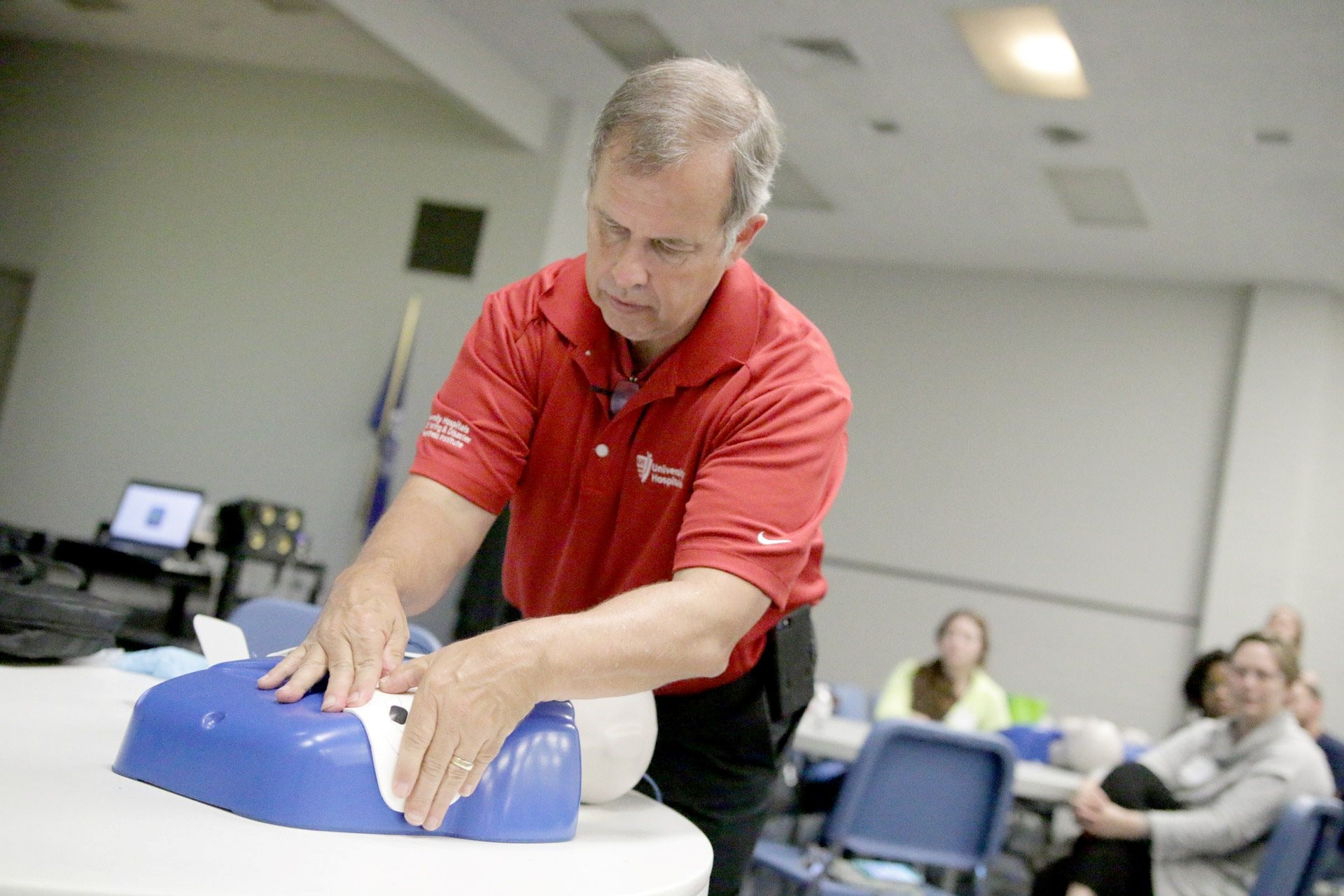 Hope over Heroin
The Opioid epidemic is no stranger to Cleveland, plastering itself across headlines and news stories for months. As fear lingers throughout the community surrounding this devastating problem, because I said I would  Cleveland brought hope. On Saturday, May 6th, the Cleveland Chapter of because I said I would teamed up to make fleece tie-blankets for babies born dependent on heroin and other Opioids. Over 25 volunteers gathered in the classroom at Pat Catan's in Westlake and spent their morning measuring, cutting fabric, tying knots, raising awareness, and pouring love into these blankets. Their enthusiasm and efforts resulted in fifty baby blankets, which were all donated and taken directly to Metro Health's Mother & Child Dependency Program. This program offers pregnant women and their infants a welcoming, non-judgmental environment to deal with the medical and emotional problems caused by addiction to these drugs. Metro Health sees over 150 women per year, and over 100 babies per year.
Just hours old, many babies start to show drug withdrawal symptoms such as irritability, constant crying, joint stiffness, problems sleeping, and even seizures. A staggering 50% of all babies born to mothers' with Opioid addictions are dependent on the medications used to treat them. Despite this unfortunate reality, because I said I would Cleveland decided to take action and spread hope. Although it's only a baby step in helping stop this horrific problem Cuyahoga County faces, doing something is certainly better than doing nothing. This group also took the time to hand-write cards with motivational messages for the mothers trying to recover and become sober.
Because I said I would Co-Founder, Amanda Messer says, "This is one of those issues where many people feel helpless, like there is nothing you can do. We believe there is. If putting love into these blankets might ease the suffering and offer a little comfort for a baby, then that's what we are going to do. It's time to change the negative headlines regarding the heroin epidemic in Cleveland to a more positive one". Mansi Ng, social worker at MetroHealth's Mother & Child Dependency Program, was the guest speaker at the Cleveland Chapter's monthly meeting on May 2nd, and also attended and participated in the event. (Her dedication was evident and her passion, contagious!) Although it's easy to feel negative and hopeless about this problem, she shared several success stories with the group to shine a light of hope. "This is a recoverable disease," said Mansi Ng. "I have seen so many mothers change their lives by focusing on their recovery to provide a healthy and safe home for their babies. Our mothers are aware that there is a stigma for struggling with addiction when pregnant. When group like because I said I would take the time to provide support and encouraging words, it shows our moms that the community supports their recovery and their ability to be a good mom."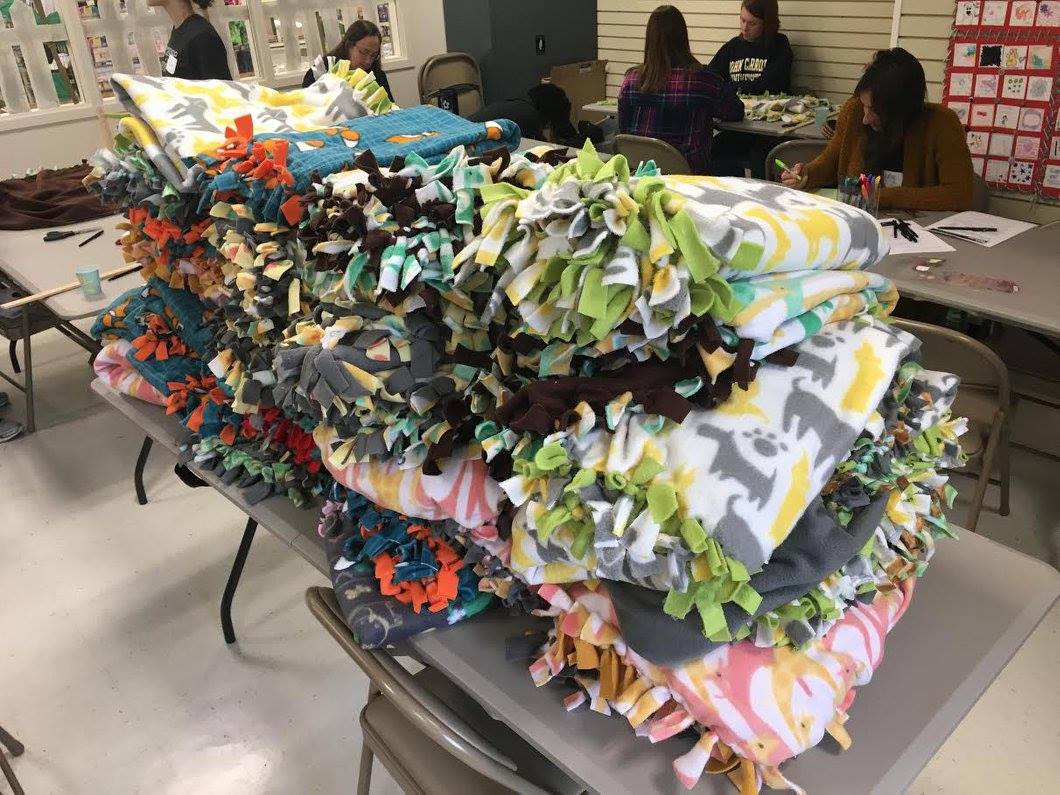 We Gave Hope with Soap
If you dHeadingon't think human trafficking happens in your zip code, think again. Human Trafficking is the 2nd leading crime in the world — including the U.S. The majority of trafficking occurs in hotels and motels. The only time some sexual slaves can be alone is in the bathroom.
For our April Unified Promise, we took action against human trafficking by packing and delivering soap with a number to call for help for victims being trafficked at hotels. Our 25 chapter members labeled 5,000 bars of soap and went out into our community delivering 2,000 to local hotels and motels. On average, at least one missing child is identified by hotel staff during each outreach. 
If you missed your chance to volunteer and would still like to support this cause, check out the website of the nonprofit we partnered with, S.O.A.P Cleveland, by clicking here.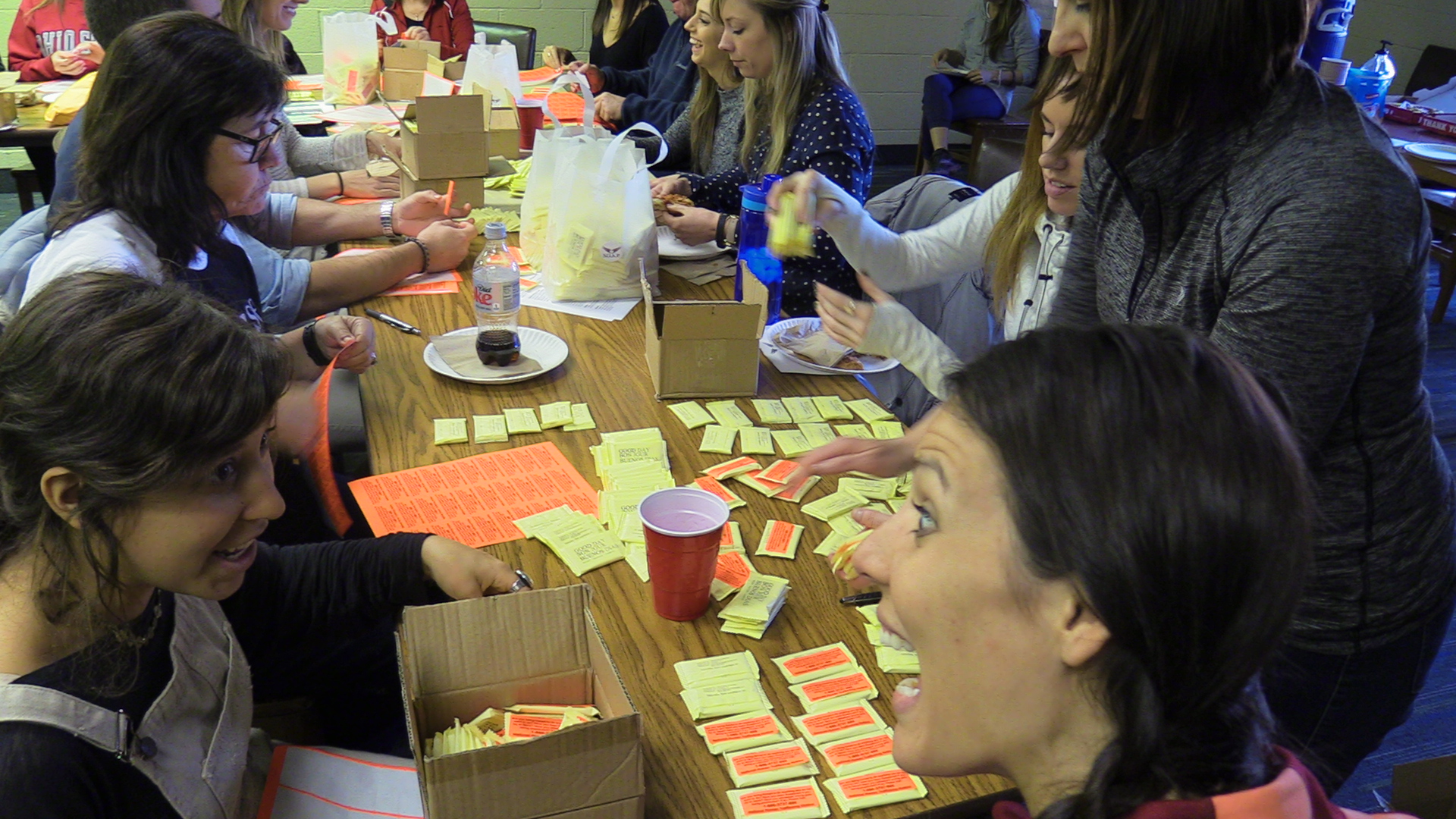 NCAA Players Weren't the Only Stars of the Night!
Most kids, whether they were the athletic type or not, have found memories of playing a neighborhood sport game at some point in their childhood. But the fact is, children with physical or mental disabilities face challenges joining a sport team, and communities with programs open to this population may be hard to come by.
For our March Unified Promise, nearly twenty of our Chapter members hosted a basketball game at Westlake High School for thirty children with special needs. We had music, a photo booth, cheering section with pom-poms, noise-makers, and posters, Cavs min-basketballs and Cavs swag generously donated by the Cleveland Cavaliers, and pizza. We even had one member dress in the Elmo suit to cheer on the children!
Thanks to Empower Sports for partnering with us and thanks to our Chapter members for helping children with special needs develop social skills, self-esteem and physical well-being.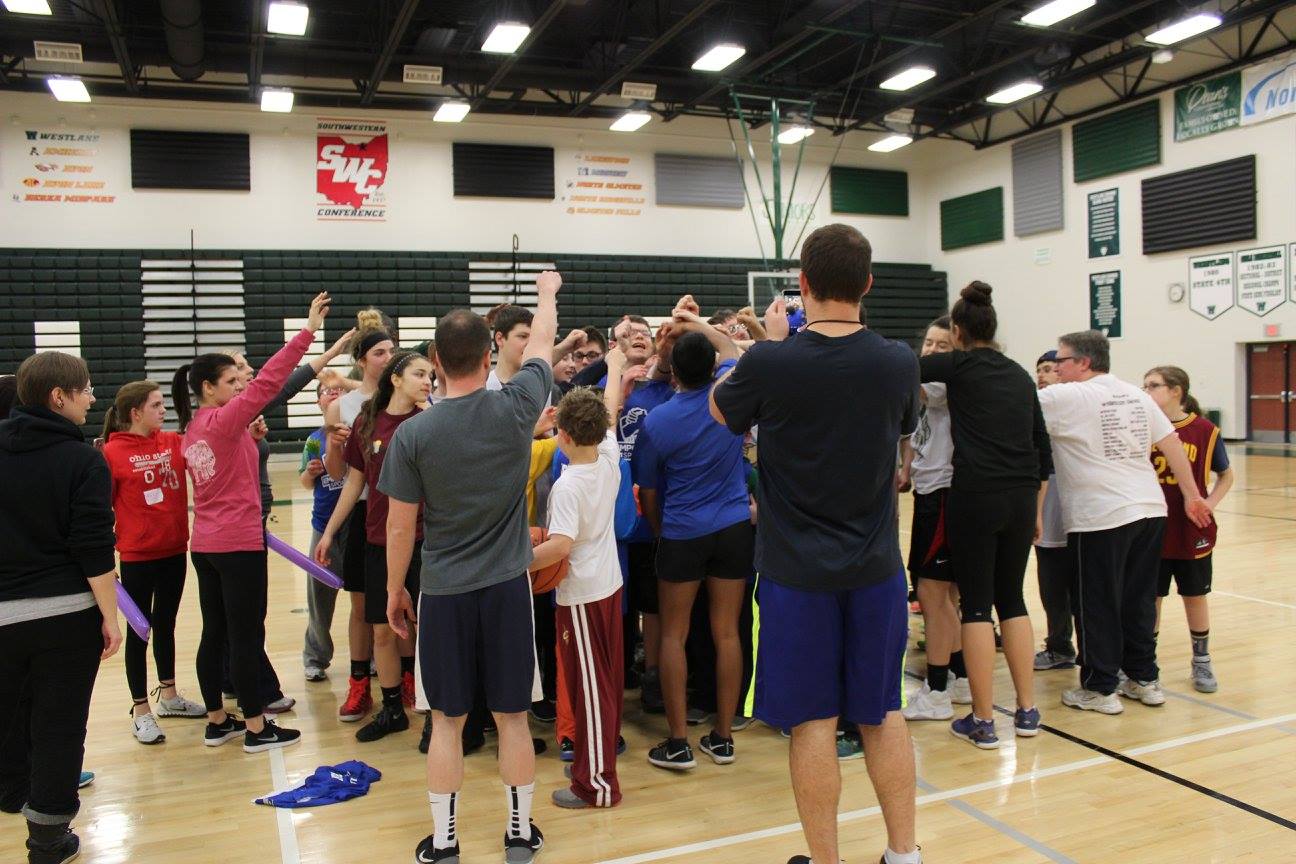 We Spread the Love on Valentine's Day
Valentine's Day is not just the mushy, romantic holiday so often depicted on TV and commercials. What is for some a chance to celebrate true love is, for others, a difficult time that can bring on feelings of loneliness and depression. For proof look no further than the number of phone calls suicide hotlines receive on February 14.
Our Chapter spread Valentine's Day cheer throughout the community by delivering Valentine's gifts at nursing homes, support groups like Survivors of Suicide, the local police or fire station, and hospitals. The day before Valentine's Day we created and packed the Valentine's gifts together at Magnificat High School.
Our goal was to create, package, and deliver 100 Valentine's Day gifts and we ended up personally delivering 375!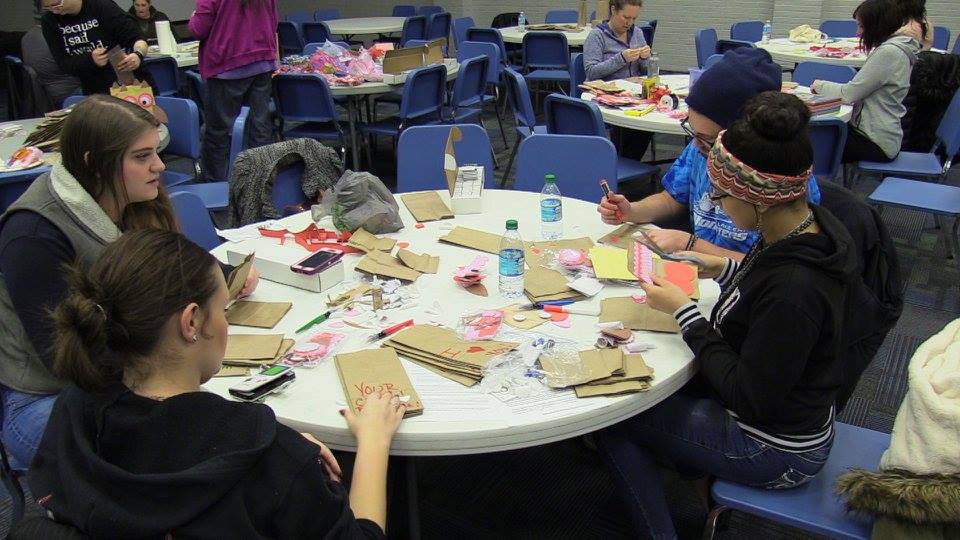 Bringing cheer to worried families
In January, four because I said I would Cleveland volunteers brought food and cheer to worried families. Our volunteers went to the Animal Emergency Clinic and fed the waiting families, and the staff that sacrifice so much for our pets.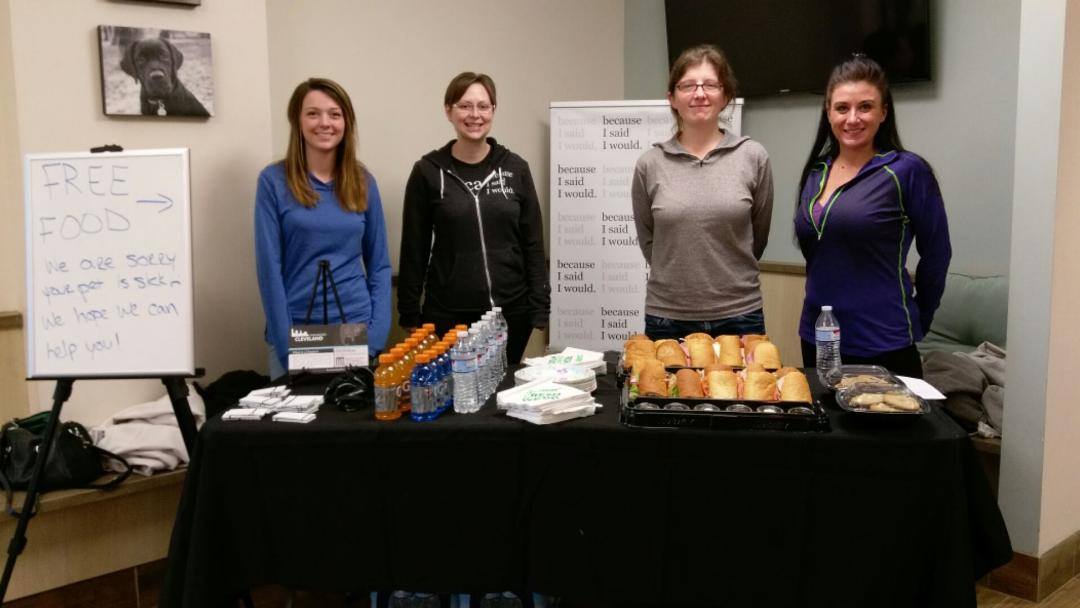 Welcoming Refugees to America
On Saturday December 10th, 2016 the Cleveland Chapter of because I said I would threw a bowling party for refugees as our Unified Promise for the month. 
The party was a huge success with 40 volunteers and 100 refugees in attendance! In the day alone we accumulated over 200 volunteer hours, and a priceless experience for both parties. The event was filled with fun, bowling and getting to know our newest neighbors through friendship and community.
Click here to see more photos on Facebook.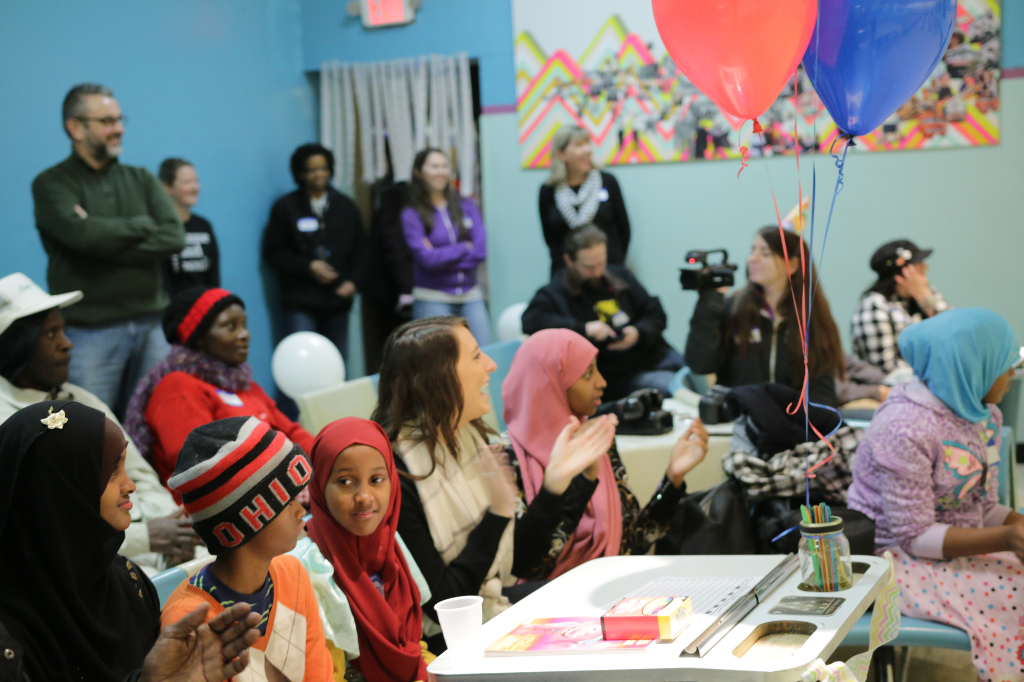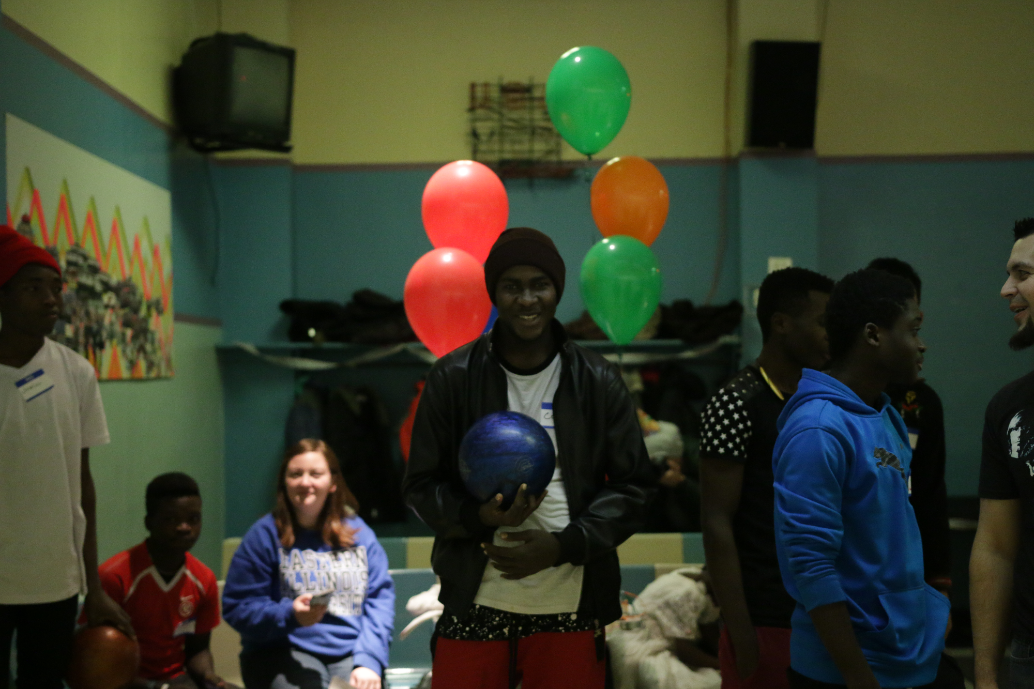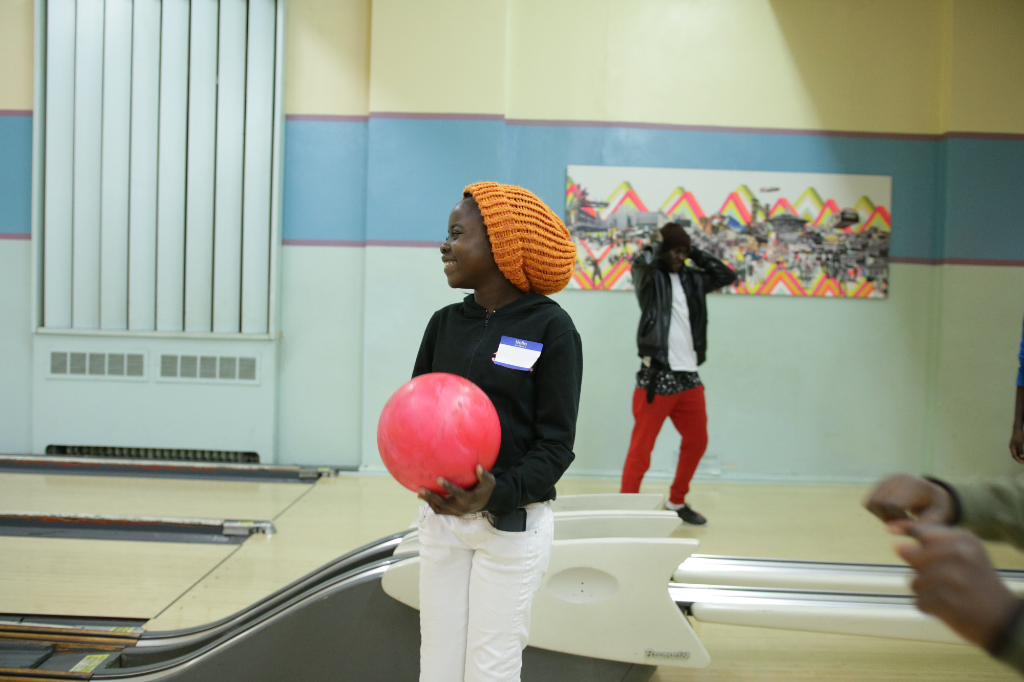 Giving Thanks Where It's Deserved.
"The only people with whom you should try to get even are those who have helped you." - John Southard

Saying thanks to someone, especially in writing, can be tricky. Sometimes the words just don't come out right. Appropriately thanking someone in written form takes practice, but when done well can mean the world to the recipient.
Because I said I would Cleveland's November meeting attendees were asked to write a thank you note to at least one person who had shown commitment to them or a cause important to them.   Our meeting allowed for time for our attendees to contact those impactful people to obtain an address, then hand-write a note of thanks on a because I said I would card.  Chapter leadership then offered stamps and hand-delivery services to the local Post Office.
Donation Sorting at MedWish International
Our Cleveland Chapter brought 28 volunteers to http://medwish.org to sort medical supplies for redistribution to people in need in underdeveloped countries around the world. It was a great day to help a great organization.
28 people x 3 hours = 84 man hours of work! Several pallets of Operating Room towels, masks and medical gloves were counted, sorted, organized and are ready to be shipping to countries in need.
See more photos from this event here.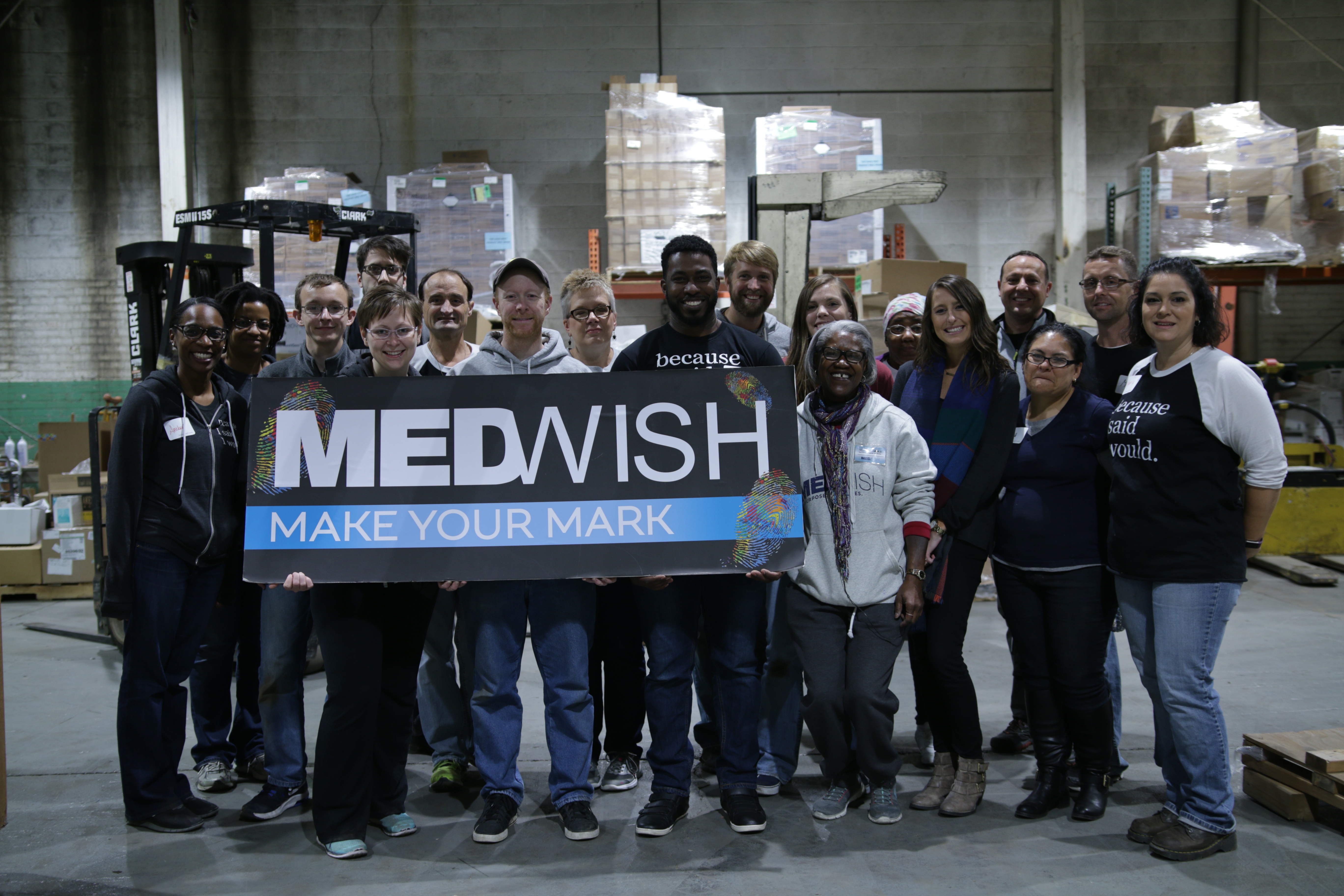 Goodwill Donation Drive Success!
At this month's chapter meeting members were encouraged to participate in our unified promise by bringing items to our monthly meeting! Members looked for items around their houses that they no longer used or needed.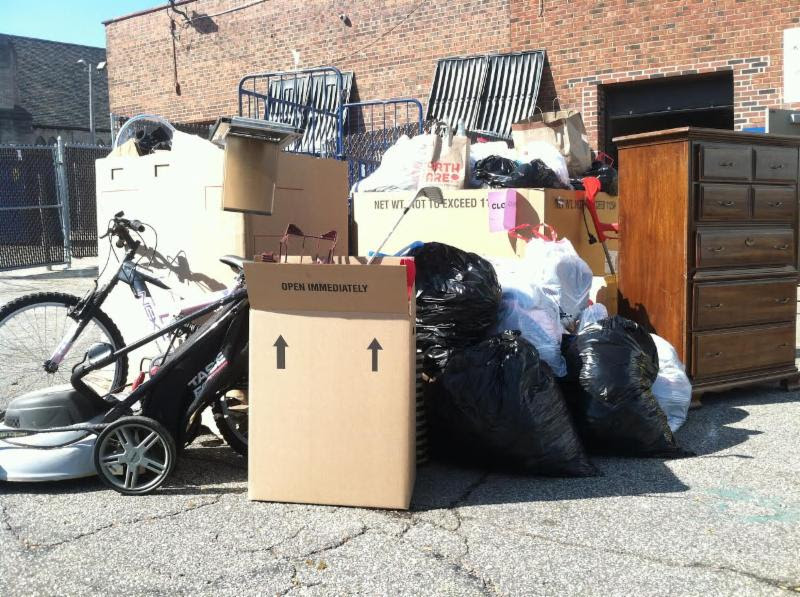 All items collected were then donated to the local Goodwill to help those in need! A special thank you to everyone who donated items and made the event a great success! Check out the link below for more photos of the meeting.
 Cleveland Community Revitalization.
Volunteers primed "conversation station" benches for community gardeners that will be installed in up to 50 gardens throughout the City of Cleveland. Additionally, volunteers helped to beautify the New Tech East campus. This project aims to bring people of all backgrounds together to show unity and commonality through service.

See more pictures from this project here.
Cleveland Clean Up.
The average American creates 4.4 lbs. of trash every day. Sometimes we see it on the side of the road and say to ourselves "I wish someone would just pick that up." That someone is us! As a unified promise, our team went out and picked up street litter in a west-cleveland neighborhood for three hours. Over all we collected over 300 lbs of trash off the streets. This promise was covered by our local news stations and even reached "Most Viral" on Imgur because our Cleveland Chapter leader took the promise a bit further. Alex promised to pick up trash for 24 hours! He went from Saturday at 11am to 11am on Sunday only stopping to use the restroom, eat or relocate to a new spot with trash.

See the interesting story of his night here.
 National Bone Marrow Donor Registration.
Every three minutes someone in the United States is diagnosed with a blood cancer like leukemia. For many, their only hope for a cure is a bone marrow transplant. Our Cleveland chapter held a registration event for the National Bone Marrow Donor Registry at one of our monthly meetings. Members simply swabbed their cheeks and filled out the paperwork for this important lifesaving cause. This unified promises was inspired by Sam and Alex Kimura, two girls who sold their cars, bought a van and toured the country trying to save lives through this registry. See their story here: http://becauseisaidiwould.com/samandalex

---
Join our next Unified Promise!
You don't have to join our monthly meeting to commit to our next charitable promise! Check out our events page and to find a time and place were you can make a difference. For more information or to RSVP, please visit the Event Calendar.
Join today!
Make a difference in your community!