Our Cleveland chapter just started in May and we have already completed several unified, charitable promises! Our membership continues to grow and that gives us an even a greater opportunity to make an impact in the Cleveland area. Check out the charitable promises we have worked on below, but know that the excitement and our true impact is ahead of us! To see all of our Facebook photos, click here.
Bringing cheer to worried families
In January, four because I said I would Cleveland volunteers brought food and cheer to worried families. Our volunteers went to the Animal Emergency Clinic and fed the waiting families, and the staff that sacrifice so much for our pets.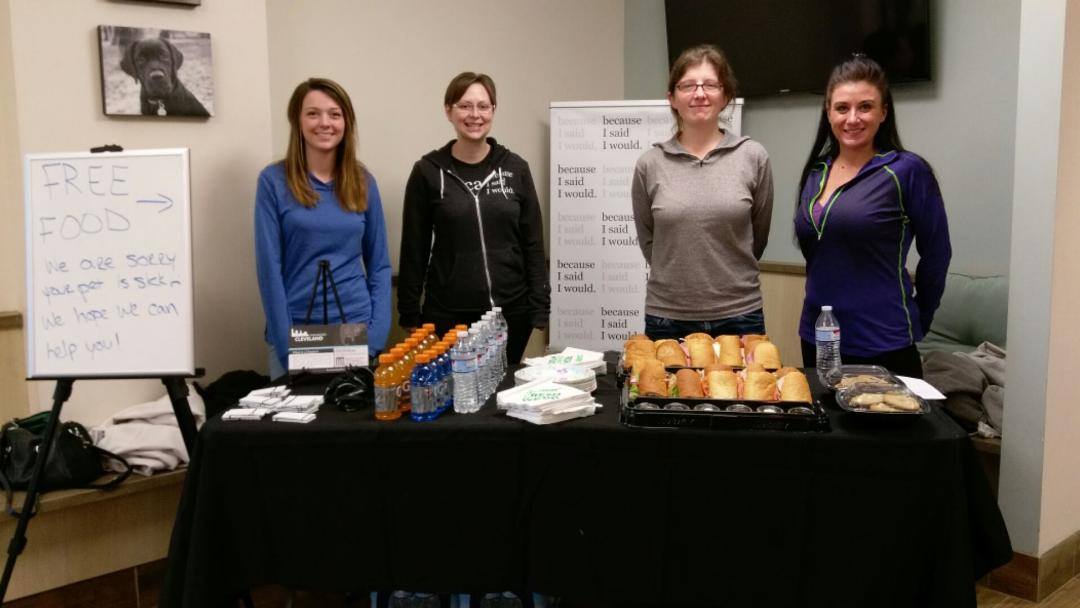 Welcoming Refugees to America
On Saturday December 10th, 2016 the Cleveland Chapter of because I said I would threw a bowling party for refugees as our Unified Promise for the month. 
The party was a huge success with 40 volunteers and 100 refugees in attendance! In the day alone we accumulated over 200 volunteer hours, and a priceless experience for both parties. The event was filled with fun, bowling and getting to know our newest neighbors through friendship and community.
Click here to see more photos on Facebook.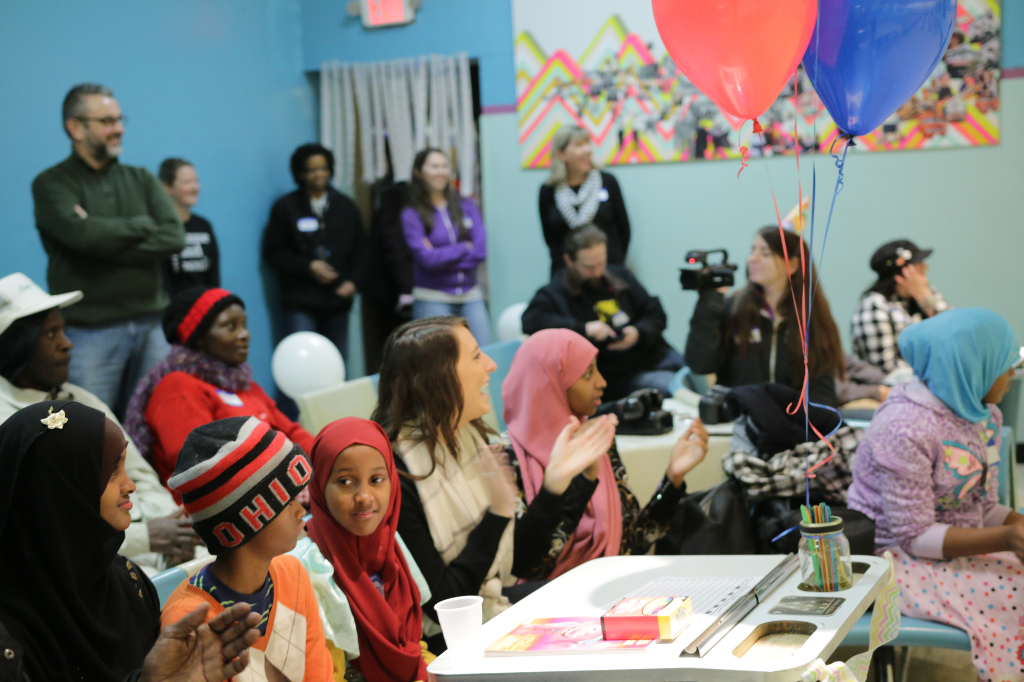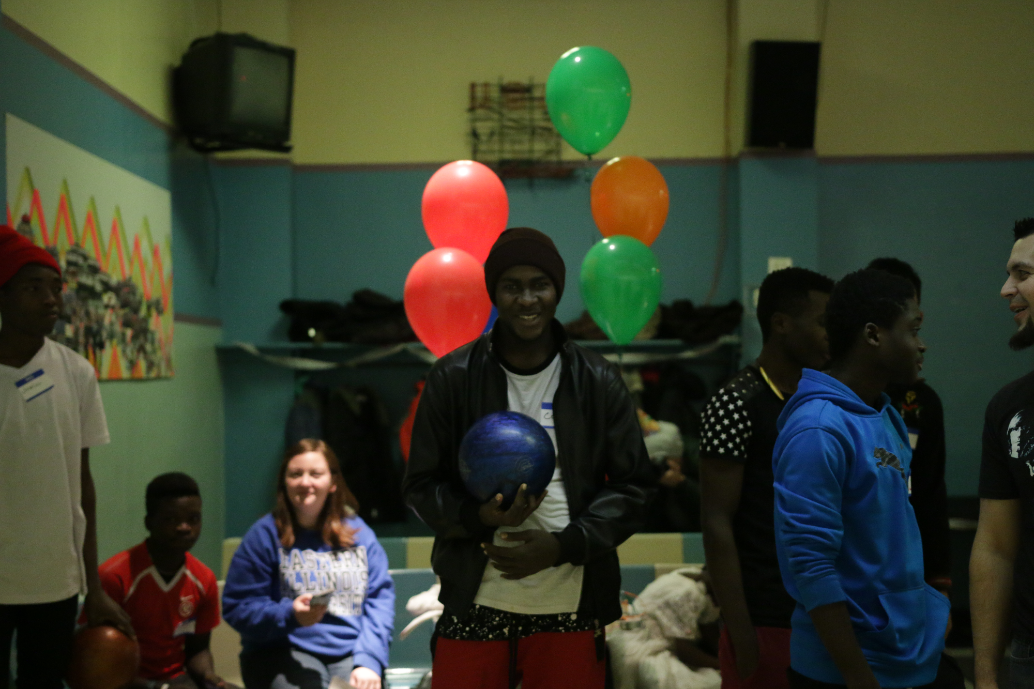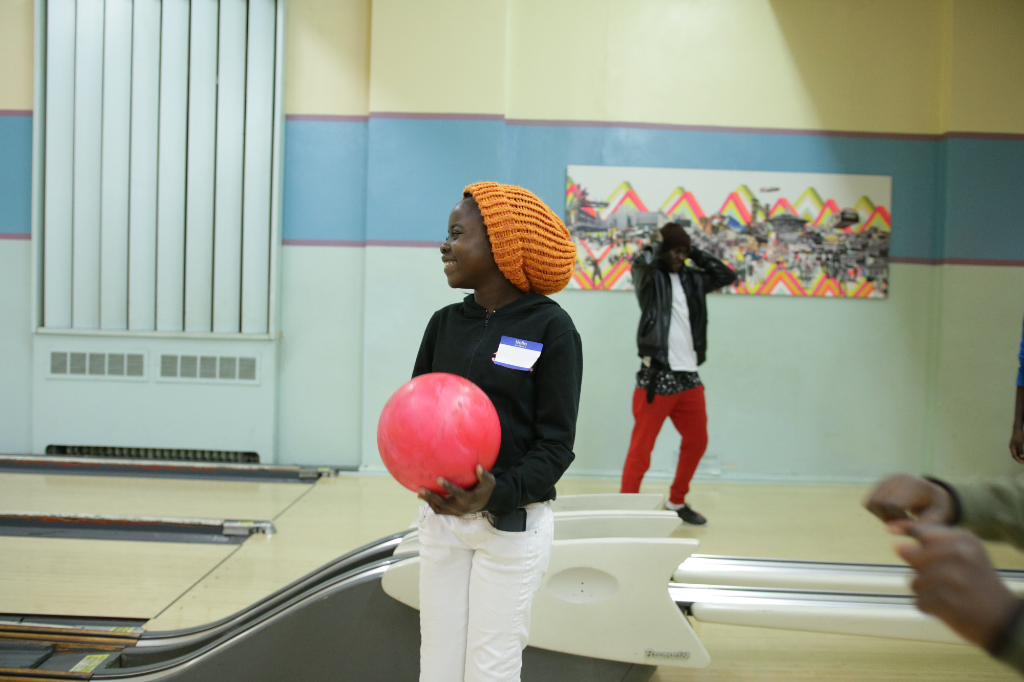 Giving Thanks Where It's Deserved.
"The only people with whom you should try to get even are those who have helped you." - John Southard

Saying thanks to someone, especially in writing, can be tricky. Sometimes the words just don't come out right. Appropriately thanking someone in written form takes practice, but when done well can mean the world to the recipient.
Because I said I would Cleveland's November meeting attendees were asked to write a thank you note to at least one person who had shown commitment to them or a cause important to them.   Our meeting allowed for time for our attendees to contact those impactful people to obtain an address, then hand-write a note of thanks on a because I said I would card.  Chapter leadership then offered stamps and hand-delivery services to the local Post Office.
Donation Sorting at MedWish International
Our Cleveland Chapter brought 28 volunteers to http://medwish.org to sort medical supplies for redistribution to people in need in underdeveloped countries around the world. It was a great day to help a great organization.
28 people x 3 hours = 84 man hours of work! Several pallets of Operating Room towels, masks and medical gloves were counted, sorted, organized and are ready to be shipping to countries in need.
See more photos from this event here.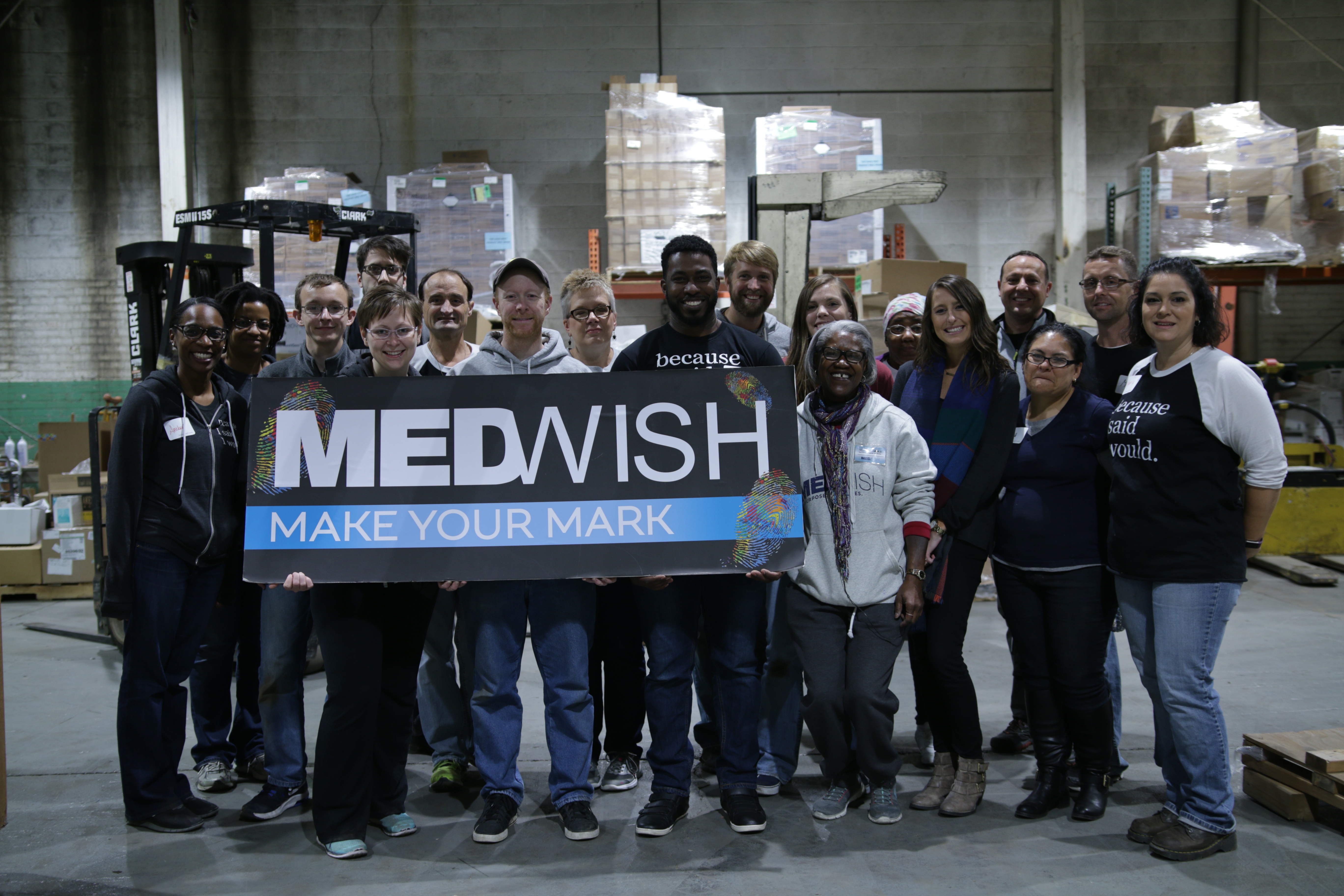 Goodwill Donation Drive Success!
At this month's chapter meeting members were encouraged to participate in our unified promise by bringing items to our monthly meeting! Members looked for items around their houses that they no longer used or needed.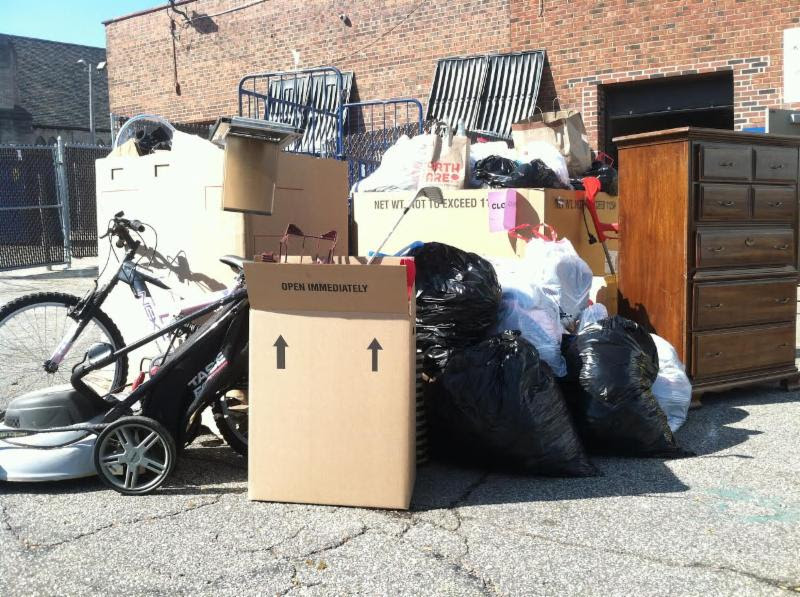 All items collected were then donated to the local Goodwill to help those in need! A special thank you to everyone who donated items and made the event a great success! Check out the link below for more photos of the meeting.
 Cleveland Community Revitalization.
Volunteers primed "conversation station" benches for community gardeners that will be installed in up to 50 gardens throughout the City of Cleveland. Additionally, volunteers helped to beautify the New Tech East campus. This project aims to bring people of all backgrounds together to show unity and commonality through service.

See more pictures from this project here.
Cleveland Clean Up.
The average American creates 4.4 lbs. of trash every day. Sometimes we see it on the side of the road and say to ourselves "I wish someone would just pick that up." That someone is us! As a unified promise, our team went out and picked up street litter in a west-cleveland neighborhood for three hours. Over all we collected over 300 lbs of trash off the streets. This promise was covered by our local news stations and even reached "Most Viral" on Imgur because our Cleveland Chapter leader took the promise a bit further. Alex promised to pick up trash for 24 hours! He went from Saturday at 11am to 11am on Sunday only stopping to use the restroom, eat or relocate to a new spot with trash.

See the interesting story of his night here.
 National Bone Marrow Donor Registration.
Every three minutes someone in the United States is diagnosed with a blood cancer like leukemia. For many, their only hope for a cure is a bone marrow transplant. Our Cleveland chapter held a registration event for the National Bone Marrow Donor Registry at one of our monthly meetings. Members simply swabbed their cheeks and filled out the paperwork for this important lifesaving cause. This unified promises was inspired by Sam and Alex Kimura, two girls who sold their cars, bought a van and toured the country trying to save lives through this registry. See their story here: http://becauseisaidiwould.com/samandalex

---
Join our next unified promise!
You don't have to join our monthly meeting to commit to our next charitable promise! Check out our events page and to find a time and place were you can make a difference. For more information or to RSVP, please visit the Event Calendar.
Join today!
Make a difference in your community!
because I said I would. Cleveland
Like and visit us on Facebook!